...yup, the other side of the moon. too much dementia kills. so here's something that concerns what i like, news, abuse and stuff people send me, or stuff that i borrow from them.
° So We'll Go No More a-Roving
° Today is the Day!
° Book Vending Machine !
° Hack up your Nokia
° Ideal Job Generator
° i live in the 1600s
° my dream vacation...
° Astronomy Picture of the Day
° The Battle Cry
° "I Thought of You"

° Photo Frames Experiment
° Earth Hour Participant Badge
° Blog Banners
° Blog Action Day Badges
° Logo for BlogExplosion

Grab this Badge!
My Blog Directory


woeeha!!! rotflmao!



Hop on the Peace Train!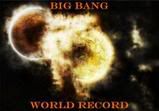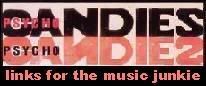 Join The Anti-Torture Coalition!
Join The Anti-Torture Coalition!
listed @ Keyword Directory

pictures and views now open for collection. send anything to my dropbox. and if i like it, i'll post it.


designed by Velvet ©
dreamweaver codes from blogskins

hits the harry! far out!